DEVILISH IMPRESSIONS car accident in Russia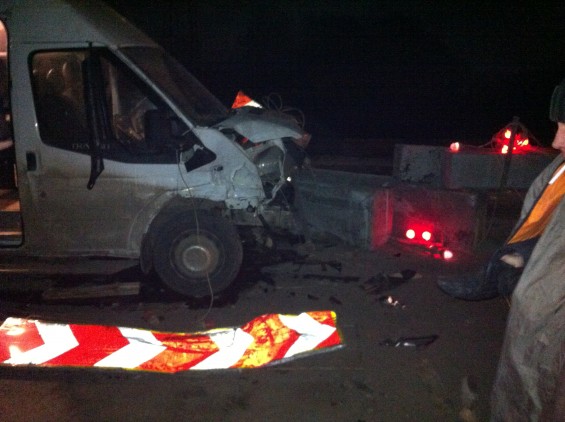 As rumors started to spread Devilish Impressions' bus the band was currently touring Eastern European lands on, got crashed against a concrete block last Friday around 4a.m. local time, 30 km away from Ulyanovsk.
"Even though the pic you can see may look pretty shocking, luckily enough it ended up with some rather minor injuries only. Our section suffered the most, with Vraath (bassist) having his nose broken and Icanraz (drums) ending with seven stitches on his mouth. The rest of us, including guys of Little Dead Bertha and Endless Gloom (supporting acts on the Russian leg of the tour) got ourselves bruised here and there" – comments Quazarre.
The gig Devilish Impressions was supposed to play in Ulyanovsk was cancelled. The rest of the tour remains as scheduled:
Apr. 02 – Grodno, BY @ Parlament
Apr. 03 – Minsk, BY @ Re:Public
Apr. 04 – Kyiv, UA @ Prime
Apr. 05 – Odessa, UA @ Ogni
Apr. 06 – Vinnitsa, UA @ Infrakon
Apr. 07 – Chernivtsi, UA @ Dolce Club
*** Metal Spirit Resurrection Tour Vol. X